Mrs. Emma Steele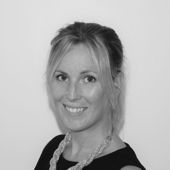 GDC NUMBER: 150901
Emma joined Lodge Causeway Dental Centre in 2005. Qualifying as a dental nurse in 2007, she has since continued to expand her knowledge, completing an advanced course in Straumann Dental Implants, and being awarded a diploma in primary health care management in 2012.
In 2008 Emma became our practice manager. It's a role she loves.
"I manage the whole team at Lodge Causeway Dental Centre," she says. "I handle the paperwork and reports, arrange servicing, keep our policies up to date and ensure everyone here stays up to date with their continued professional development.
"I think it's the variety that makes every day fly by. Not knowing what each day's challenges will be – but knowing there'll be plenty of them – keeps you on your toes. I like problem solving. And I love being able to look back on a day and know that we've made a difference to our patients, and that we've improved the practice in some way."
Emma knows her patients could choose to visit lots of dentists in Bristol. So why do they choose Lodge Causeway? "I think it's because we're friendly, efficient and thorough. What's more, we can usually find an appointment time to suit you without a lengthy wait. I think that makes a difference, because appointment availability has traditionally been an issue amongst Bristol dental practices. We're working hard to change that.
When she's not at the practice, you'll find Emma on horseback or with her family.
Call 0117 9586 878
We'd love to treat you and your family. To book an appointment please call us or complete the form below.